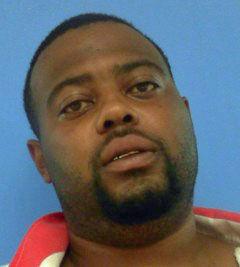 Circuit Court Judge David Talley heard several cases Thursday during the criminal division of Columbia County Circuit Court and sent several men to prison.
Dennis Williams was sentenced to 13 years in the Arkansas Department of Corrections and 10 years of suspended imposition of sentencing (SIS).
Williams was in court of revocation of probation, possession of a firearm by certain persons, possession of Schedule IV/V controlled substances with purpose of delivery, driving on a suspended license and simultaneous possession of drugs and firearms.
Columbia County Sheriff's Deputy Brian Palmer testified about pulling Williams over on November 19. He said he observed a truck going at a high rate of speed on Columbia 450 outside of McNeil. He said he followed Williams for about a mile with his flashing lights on and signaled for Williams to stop, before he did stop at a residence.
When he stopped, Williams got out of the truck and started trying to locate something behind the seat. That's when Palmer told Williams to put his hands on his head and walk to him.
When Palmer patted Williams down, he found a holster in his pants. He found a loaded Ruger 9-milimeter pistol behind the seat of the vehicle. Palmer also found an unmarked bottle containing white pills that Williams said were 88 Tramadol tablets. Tramadol is a controlled opioid.
Jayson Carroll was sentenced to five years in the ADC following his revocation-probation hearing. He was also sentenced to two years of SIS.
Carroll tested positive Thursday for marijuana use.
Carroll, who told the judge he suffered from chronic pain disorder, seizure disorder and major depressive disorder, said he had taken CBD oil to combat his problems and had not smoked marijuana.
Carroll told Talley he was not perfect and was still trying to make progress and told him about attending Celebrate Recovery programs weekly.
He also told him about his success in the Colorado Technical University.
Talley told Carroll that he probably had chosen that school because recreational marijuana is legal in Colorado.
Charles Sneed, a habitual offender in court for possession of a controlled substance, possession of drug paraphernalia, was also in court for his revocation and SIS hearing. Sneed was sentenced to two years in the ADC and SIS for four years.
Adrian Grissom, a habitual offender, in court for revocation-probation and possession of meth/cocaine, was given a six-year prison term in ADC and a jury trial date of March 19.
Magnolia Police Officer Bryce McKinney said he responded to a call on August 5 at North Oakland and East Main. There was a call which came in about 7:50 p.m. at a home on Oakland which was concerning a fight and possible weapons.
When McKinney got to the call he said Grissom and a female ran across the road and began to pull off in a car at a lot on North Oakland. When he identified Grissom, he saw his parole status.
When he talked to the female in the front seat of the car, she began acting nervous and he found marijuana and drug paraphernalia in her purse. A more thorough search of the car revealed a bag containing 14.7 grams of methamphetamine in the passenger's seat by the female.
When the female was being placed under arrest, Grissom told the officers "it was his and she was in no way responsible for the meth."
Grissom asked the judge for some extra time before being sent to prison because he wanted to continue to work on metal roofs so that he could leave some money behind for his children. Judge Talley was not inclined to agree that Grissom had been keeping his children at the top of his priority list.
"You weren't thinking about your kids when you chose to use drugs and now you are telling me that I should think about the kids when you don't," Talley said.
Megan Tarpein, charged with domestic battering in the second degree had been given the opportunity to complete the Alternative Sentencing Program, but that privilege was revoked Thursday due to her failure to complete requirements in the program.
Sentencing for Jeremy Rosson was scheduled for February 6. He is charged with forgery, possession of methamphetamine and possession of drug paraphernalia. Rosson had been in the rehabilitation program called Our Father's House, but a letter from the program's officials on January 9 stated he did not complete the requirements. The letter also stated he had punched a volunteer during a fight and spat in that volunteer's face.
Rosson said that description was totally inaccurate.
"I've invested all the time in Mr. Rosson's rehabilitation that I care to do," said Deputy Prosecuting Attorney Ryan Phillips.
Rosson said he would like the judge to allow him to go to Shalom Recovery Center in Hot Springs.
Courtney Frazier, in court for a revocation-probation hearing was sentenced to two years in the ADC. He plead true to probation violation.
Cory Carter, a habitual offender, in court for two counts of revocation-probation and hindering apprehension, was sentenced to six years in the ADC. He admitted violations in probation and failing the drug court program as well as not paying his court costs and fees.
Jerry Tippitt, in court for revocation-probation, will be back in court on March 19 for sentencing. Tippitt told the court he left treatment at River Ridge program in Texarkana because he felt he was not able to talk about Jesus enough during the program.
Bridget Taylor, a counselor at the program, said she told Tippitt the program was based on the 12 steps but he refused to take an interest in the program for religious reasons.
"Mr. Tippitt reported he didn't need a 12-step program, all he needed was a one-step program, Jesus," she said.
Tippitt said he thought he was going to get kicked out of the program because of his beliefs.
Talley thanked Taylor for her time and what she does in the program. He told Tippitt that he didn't find his story credible.
"I think you chose to leave probably because you didn't like the structure so we will go to a March 19 sentencing," Talley said.
Tamekia Collier, in court for revocation-SIS and aggravated assault was released from jail but given a stern warning by the judge that she must find employment and begin paying child support on her three children who are 13, 15 and 18. She agreed to pay court costs and fees and said someone would help her with the $25 fee as she got on her feet.
Sentencing for Chloe Bailey, in court for revocation-probation is February 6.
David Johnson, in court for two revocation-probation hearings, was sentenced to two years in the Arkansas Department of Corrections and three years of SIS for one of the hearings. He received five years of SIS in the other hearing.
The state wanted to move forward with the case because he plead guilty for pleading positive in alcohol, failed to make himself available, failed to report and making no payments on his court costs and fees.
CLICK HERE to read more public records on our website. Tell your friends and family that thanks to our advertisers, they can read news for free on our website.
Email us at news@magnoliareporter.com
CLICK HERE to follow us on Twitter @Magnolia_Report
CLICK HERE to find us on Facebook.
Source: http://www.magnoliareporter.com/news_and_business/public_records/article_03c167da-3c03-11ea-8e8a-fbb890cd9891.html