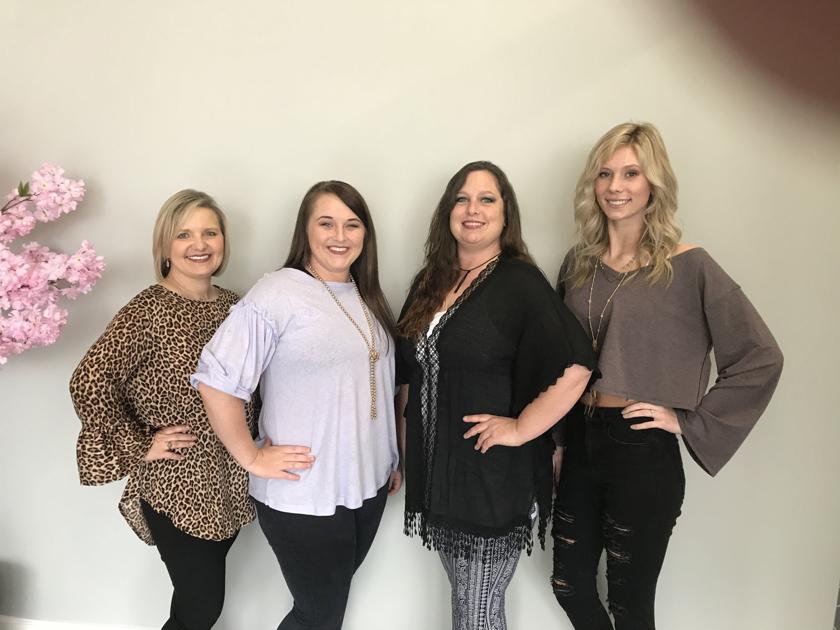 New Albany native Tanya Hill has offered something unique to residents of Union County – a day spa.
Hill, who recently moved back to New Albany from Georgia, opened Exhale Day Spa at 118 West Main Street at the end of last September.
"What makes us unique is that we're not just and in-and-out nail salon," she said. "We offer lots of different services that people love. No one else in town offers what we do. I'm trying to keep locals in town so they don't go to Tupelo or Oxford or Southaven to get their services done. We can do all of that here."
Hill, who moved to Georgia when she was 15 years old, worked for the Florida Department of Children and Families and then the local high school in Thomasville, Ga. before going back to school. She then worked for a spa for two years before opening another spa with a fellow coworker. After nine years, Hill said she decided to move back to New Albany and open a spa. Now she and her husband, Chad Hill, have two sons: Logan, 18, and Griffin, 14.
"Basically, it's the same name," she said. "I'm using the same name that I had there."
Exhale Day Spa offers manicures and dry pedicures.
"It's not your typical spa pedicure," Hill said. "It's very sanitary."
She also said patrons can get a full body waxing, including bikini or Brazilian, as well as facials, microdermabrasions, extractions, LED light therapy and chemical peels. In addition, they offer ear piercings and ear candling, a process in which a wax cone is inserted into the ear and lit. The heat from the cone then draws ear wax and other impurities from the ear as it warms.
"People that have ear infections and colds have it done," she said. "it's good for that."
Exhale also offers a wide variety of massages, including Swedish, deep tissue, hot stone, cupping and reflexology.
"The prenatal massages we do for clients who are in their second trimester or later," Hill said.
Hill's staff includes Crystal Edignton, a licensed massage therapist, Skylar Alford, an Esthetician, or someone who specializes in skin care, as well as Sydney Hill, the front desk coordinator.
"Our staff is fully-trained and can take care of any needs our clients might have," Hill said.
Customers can also purchase a wide variety of products to take home, including CBD Oil, at-home spray tan products, and body care and skin care products. One particular product, Baby Foot, helps to remove dead skin from the bottom of the feet.
Hill said Exhale's services are offered to clients by appointment only. Prospective patrons may schedule an appointment on the store's Facebook page, or by calling 662-598-2111 between the hours of 9 a.m. and 6 p.m. Monday through Friday. Hill said she asks that persons call between 24 to 48 hours in advance of their appointment if they need to cancel or reschedule.
Hill said while they do prefer no children under the age of 13 without supervision or parents' permission, clients of any age are welcome.
"I have clients that are in their 70's," she said. "Men are welcome too. It's not just a woman's thing; we offer something for everybody."
Source: https://www.djournal.com/new-albany/exhale-day-spa-offers-unique-relaxing-service/article_b84fcdff-219c-5101-a74b-4aa4e6fd72cd.html