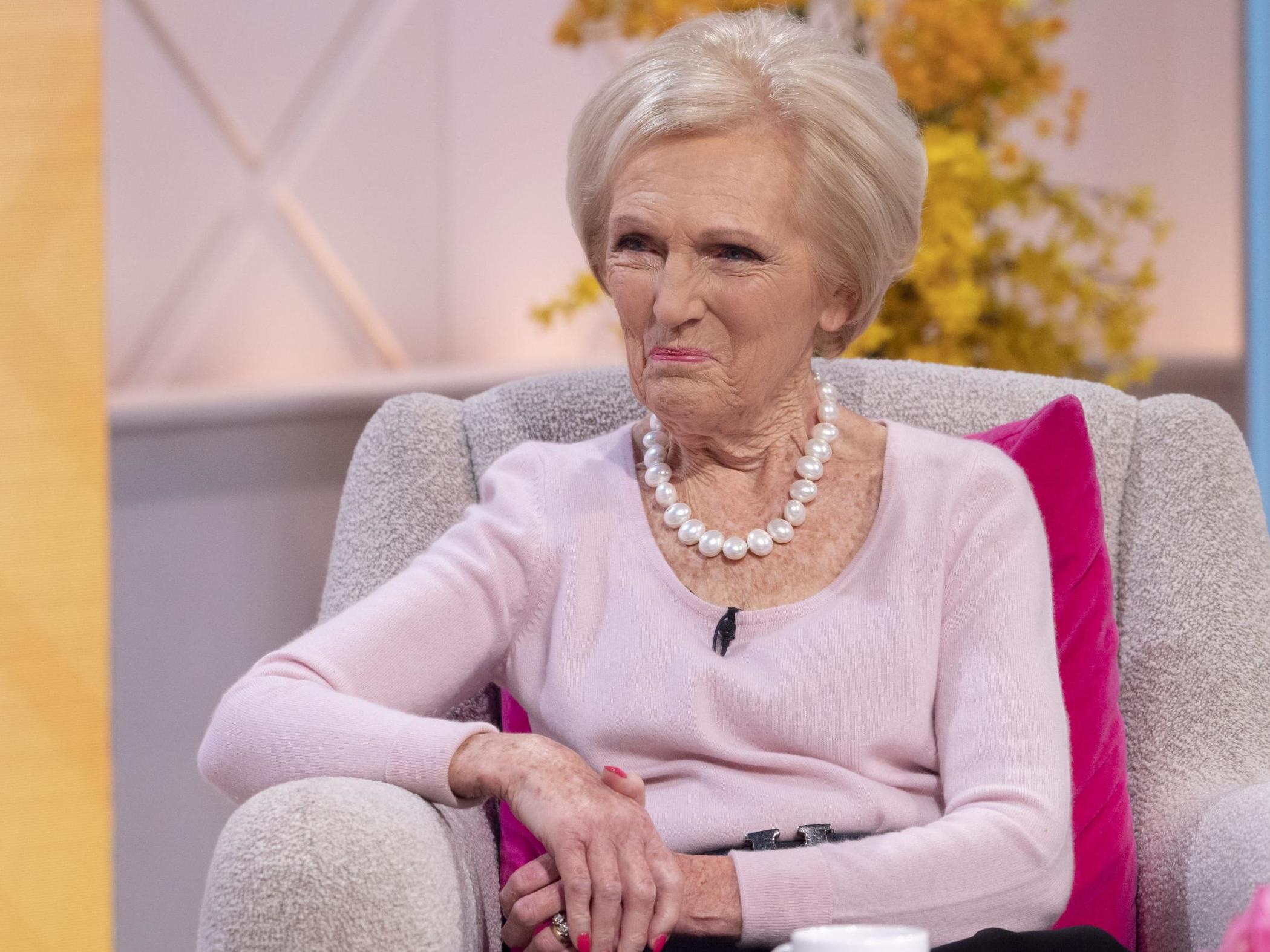 Mary Berry has condemned CBD adverts using her image and quotes that claim to be attributed to the former Great British Bake Off host. 
The 84-year-old posted a statement on Facebook, saying that she was "appalled" to learn unaffiliated companies had been using her image to advertise CBD oil and face cream online. 
CBD is a non-psychoactive chemical compound found in the marijuana plant that does not disrupt the central nervous system because it does not contain tetrahydrocannabinol (THC), the other key compound in cannabis that causes users to get high.
CBD products have been booming on high streets across the UK in the last couple of years. You can now buy everything from CBD gummies to CBD skincare, shampoo, toothpaste and even CBD hummus. 
But unregulated adverts online have been criticised for using celebrity's images and fake quotes to sell the products.
Berry's statement said: "These are not genuine endorsements and the companies do not have permission to use Mary's image to sell these products.
"We would advise people not to click on the links or buy any of these products as it appears they are also overcharging customers by huge amounts."
It also said that Berry's lawyers were "working" to get the adverts removed and thanked fans for getting in touch to flag the adverts.
Some commenters underneath Berry's Facebook post indicated that they had fallen for the scam. One said: "I fell fowl of this to the tune of £250 did not see price till the last minute then did not accept the payment but they took it anyway. I have informed my bank [sic]." 
Another said: "I ordered and the very same thing happened to me. Charged £55 plus £199 which l did not authorise. Rang my bank when l went online and saw payments pending."
Facebook told The Times that it had removed "several adverts featuring this scam" and "banned the accounts behind them".
In January, Tom Hanks condemned a promotion for a CBD company that included a fake endorsement from him. 
Earlier this month, the Food Standards Agency warned that unless products are labelled with more information for consumers then they could be pulled from shelves by next year.
It also warned that pregnant or breastfeeding women should not be taking the products.
Source: https://www.independent.co.uk/life-style/mary-berry-cbd-hoax-adverts-facebook-a9344326.html