Athens' latest cannabis dispensary will celebrate its grand opening on Jan. 23-26.
Franny's Farmacy, a cannabis dispensary selling lines of CBD and hemp oils, topicals and CBD/hemp vape products, is franchised in seven different locations in the U.S. Beginning as a hemp farm in Asheville, North Carolina, the boutique-style location in Athens provides full-spectrum products for multiple uses: oils for joint pain, gummies for stress or CBD-infused peanut butter to calm anxious dogs.
Franchisee Alan Hart decided to expand to Athens to educate and provide methods to overcome stress and anxiety in a healthy and organic way.
"I have a vision statement that starts with education above all else," Hart said. "I want the public to know about how much cannabinoids can help almost anyone."
Franny's Farmacy is a vertically integrated-company, which means everything they use comes straight from the source, given their motto "from seed to shelf," according to its website.
"We not only claim that we have a high-quality CBD product, but we can prove it," Hart said. "One of those ways is by educating and showing customers the farm where it comes from so you can know the story behind what you're using."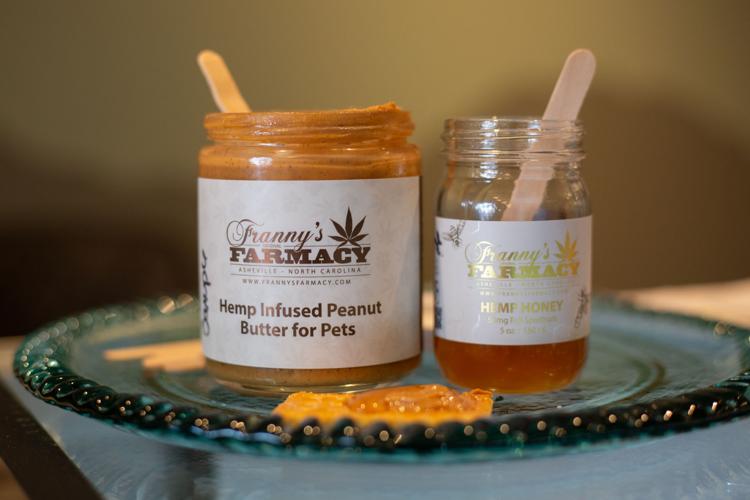 Graphics and diagrams about how CBD can benefit one's health — whether it's increasing serotonin levels in the brain, maintaining homeostasis or relaxing the muscles — are displayed all over the storefront's walls.
"At the end of the day, everybody has some aches and pains," Jeff Tacy, co-owner of Franny's Farmacy, said.
Employees find that their business sets them apart from competitors due to them only selling CBD products, everything being organically produced and their dozens of product lines, according to Stephanie Phelan, a budtender at the Athens store location.
"When you walk into any other CBD store, you won't see the number of products that we produce," Phelan said. "From chocolates to gummies — we even have bath salts with CBD in it."
The grand opening will host yoga classes, provide samples, pet adoptions and foods such as sauces and power balls. Jeff Tacy will also appear to discuss the values of the store and show his support.
Source: https://www.redandblack.com/culture/new-cbd-store-in-athens-will-celebrate-grand-opening-on/article_c8d59d00-397b-11ea-8dca-db411bf72317.html