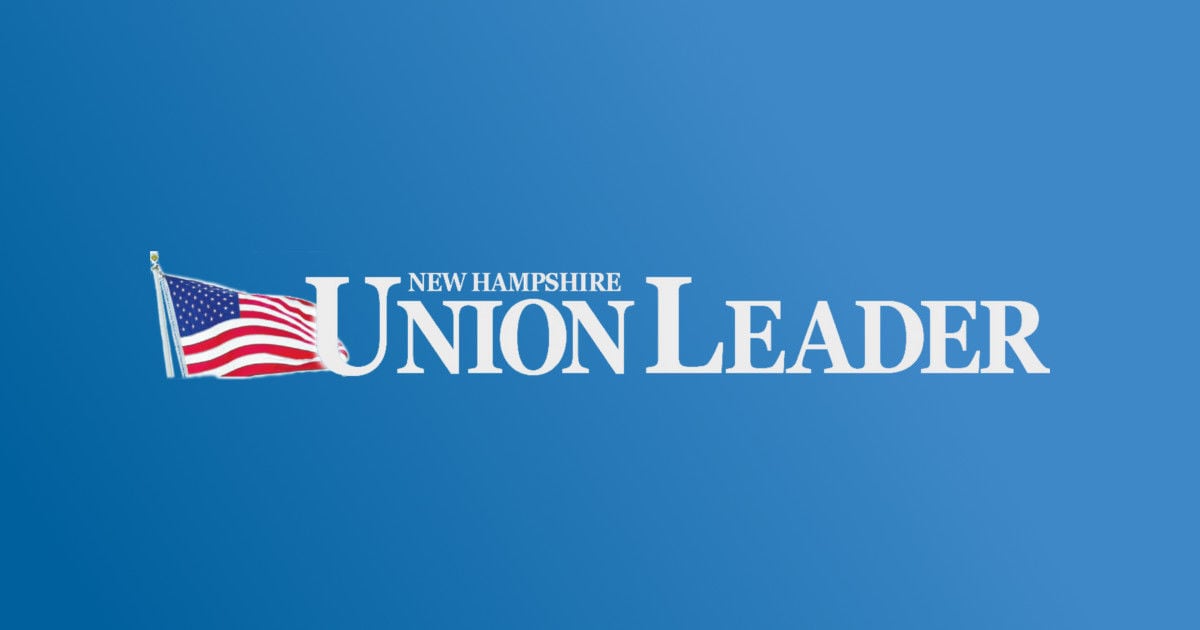 NEWPORT — Newport Senior Center, 76 S. Main St., invites the public to a breakfast from 8 to 10 a.m. Sunday that's part of the 104th Newport Winter Carnival, which will take place from Wednesday to Sunday.
The menu includes eggs, french toast, bacon, sausage, homefries, toast, pastries, bagel, fruit, coffee and juice.
The cost is $8 per plate, or $5 for ages 8 and younger. For more information, call the center at 863-3177.
Sullivan County Nutrition Services provides transportation in the Newport area to people 60 and older. Rides are available weekdays starting at 9:15 a.m., with the last ride at 2:45 p.m. A $1 per trip donation is suggested, with a limit of three trips per day. To schedule a ride, call 863-3177.
Chapin center discussion on CBD oil risks, benefits
NEW LONDON — "CBD Oil — Its Uses, Benefits & Risks" is the topic of a talk at 10 a.m. Tuesday, Feb. 18, at Chapin Senior Center, 37 Pleasant St.
New London Hospital pharmacist Christopher Lopez will give the presentation on cannabidiol oil.
On the same day, the center's Movie & Pizza Matinee at noon will feature the film "Downton Abbey," which brings the television series featuring the Crawleys, their staff, the family's English manor and the Edwardian era to the big screen.
To attend either activity, call the Kearsarge Area Council on Aging at 526-6368 to sign up.
Presidential Oaks to offer Valentine's treats, prizes
CONCORD — One lucky senior will win tickets to see the musical "Celtic Woman" as part of the fun and prizes during Presidential Oaks Retirement Living's annual Sweetheart Dinner.
The dinner, which is open to area seniors, will begin at noon Friday, Valentine's Day, in the dining room at Presidential Oaks, 200 Pleasant St.
The fun will begin with couple's bingo at 11 a.m. in the auditorium. Pairs of players will work together in popular bingo challenge games such as four corners, picture frame and fill the card. Chocolate treats will be awarded as prizes.
Guests will dine on chicken cordon bleu with supreme sauce, au gratin potato, asparagus spears and a red velvet Valentine's Day cupcake for dessert.
The grand prize of two tickets to see "Celtic Woman" at the Capitol Center for the Arts in March will be drawn during dinner. All guests' names will be entered into the drawing.
Tickets are $12 each or $20 per couple. To make a reservation, call Krista Marrs, director of communications and marketing, at 724-6111.
Area seniors can participate in a variety of events and activities at Presidential Oaks, including its annual St. Patrick's Day dinner, the Summer Concerts on the Green series and a veterans breakfast.
The Presidential Oaks, a nonprofit, offers independent living, assisted living, skilled rehabilitation and recovery, long-term living and hospice care.
Littleton center plans Valentine's Day activities
LITTLETON — Littleton Area Senior Center says 3 in 10 adults reported in a recent survey that they're not planning a traditional Valentine's Day celebration, however, those in the 30% also said they would treat themselves to a small gift or a day out instead. So the center is welcoming seniors to treat themselves to Trivia with Bill at 1 p.m. Thursday, where they also might win a small gift.
The center, located at 77 Riverglen Lane, also plans a Valentine's Day brunch for lunch at noon Thursday. Also planned are music at 11:30 a.m. and a basket drawing raffle at noon.
George Mitchell's "Wheel of Fortune" will have a Valentine's Day theme along with prizes. The game will begin at 12:30 p.m. Wednesday.
A walk-in blood pressure clinic is planned from 11 a.m. to noon Thursday.
Foot clinics will begin at 10 a.m. Tuesdays this month. Appointments are required. To sign up, call the center at 444-6050.
The grief support group will meet at 1 p.m. Thursdays this month.
The book club will gather at 1 p.m. Tuesday, Feb. 25.
'Sky Angel' author to visit Plymouth senior center
PLYMOUTH — Author Kris Owen will read from her latest book, "Sky Angel," at 10:30 a.m. Thursday in the library at Plymouth Regional Senior Center, 8 Depot St. Afterward, people can buy a copy of her book and she will sign it.
A Sweetheart's Brunch is planned at 10:30 a.m. Friday, Valentine's Day. The center says it will have some goodies and some music by Paul Hubert from 9:30 to 11 a.m.
The Plymouth State University Paranormal Group will conduct a paranormal investigation Wednesday, Feb. 19, to see what spirits abound at the senior center. In about a month, the group will present its results at the center.
In honor of National Tortilla Chip Day on Monday, Feb. 24, the center will have a taco bar at lunch. Seniors who wear a Mexican hat will be entered to win a tortilla chip prize.
For more information about the center and its activities, call 536-1204.
Source: https://www.unionleader.com/nh/lifestyles/seniors-news-newport-senior-center-to-host-winter-carnival-breakfast/article_72137a22-2740-5b7a-ad96-631d94f4474f.html